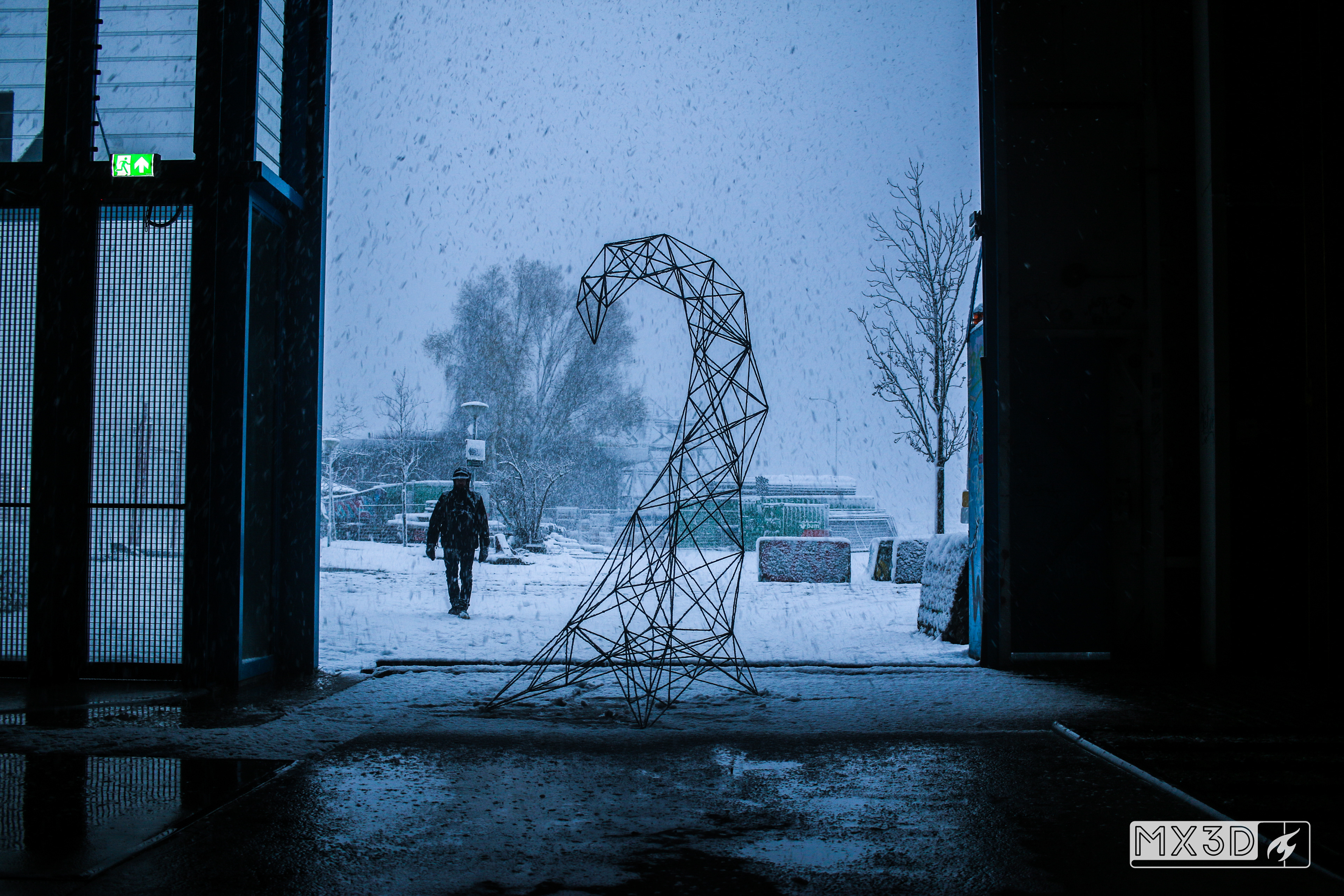 This project was completed through a partnership between MX3D and TU Delft. The design team of which I was a part, also consisted of Aidan Wyber (Industrial Design Engineering), Youri Haak (Industrial Design Engineering) and Pierre-Antoine Denarié (Mechanical, Maritime and Materials Engineering).

Our challenge  was to prototype a large structure that is beyond the reach of a single robot arm, to test and push the boundaries of dynamic metal printing technology. A arm provided by MX3D was fixed onto a set of tracks that made the arm mobile and increased the work volume drastically. We designed and made the load bearing arm using algorithmic design in Grasshopper which incorporated live topology optimisation to allow us to create a design that suited the demands of structural integrity, manufacturing constraints and aesthetics. The printed stainless steel tower weighs 21 kilograms and can support up to 200 kilograms and stands at 2.4 metres high (1.1 m x 1.6 m x 2.4 m). It took less than 40 hours to print.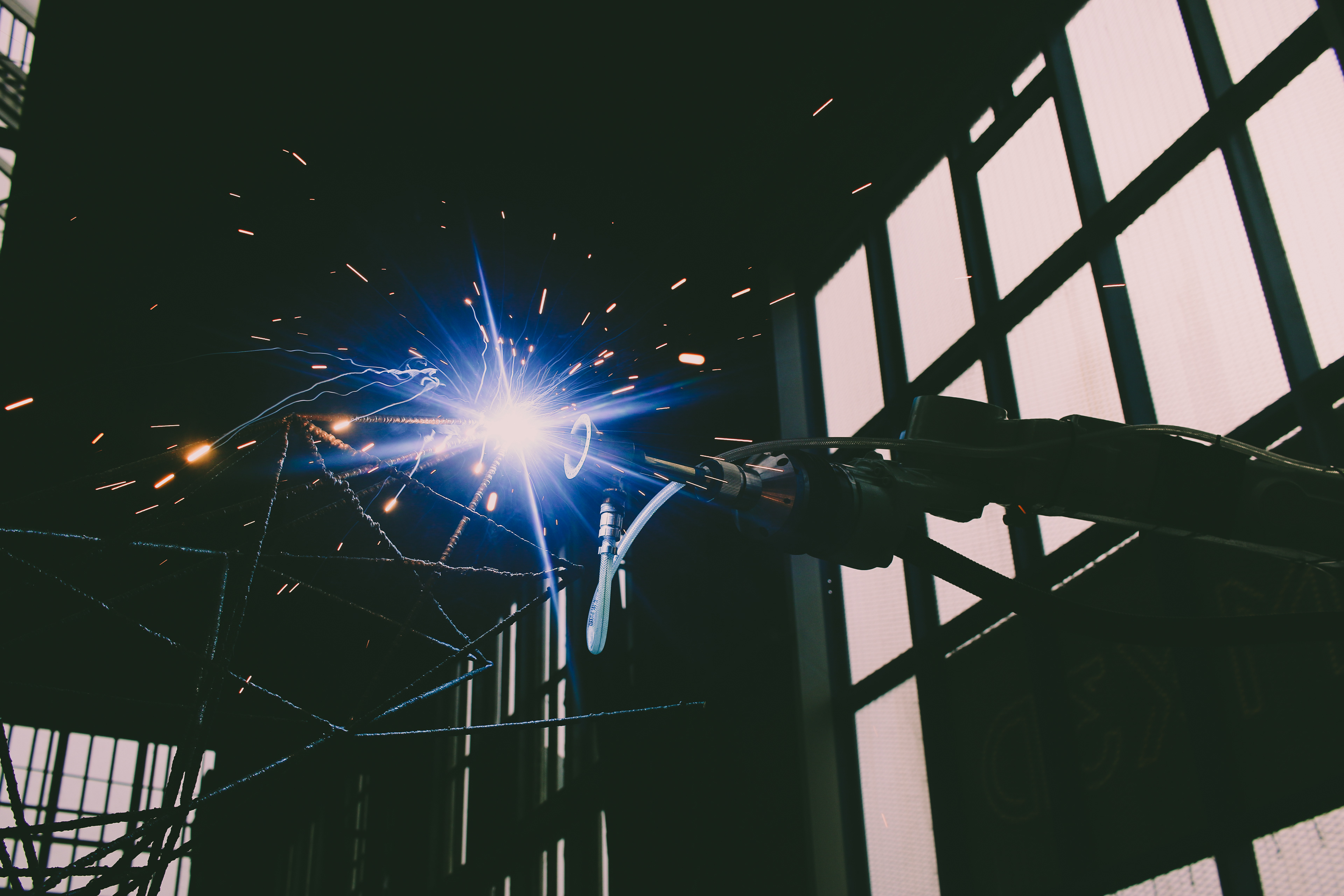 This project was done in just 8 weeks and involved intensive design, prototyping and construction to make the load-bearing arm. We implemented a process that consisted of a design cycle, an engineering and testing phase, and design finalisation. The design was generated with a truss-modelling script that we developed ourselves. This challenging project was an exciting multidisciplinary collaboration between TU Delft, MX3D and other partners and sponsors.